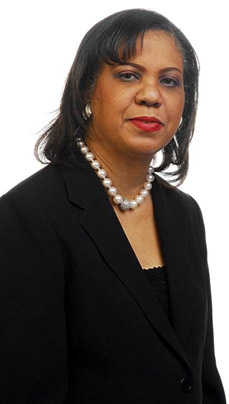 Lynette Huggins
President

National Staffing Agency, LLC

Welcome to National Staffing Agency, LLC (NSA). I'd like to introduce myself! I'm Lynette Huggins and I specialize in the recruitment and placement of personnel in the professional field. I would welcome the opportunity to help you with any of your staffing needs.

My diverse background includes over 25 years in the corporate environment with experience in Human Resources and Public Affairs. I have worked with both sides of the employment process. My in-depth understanding of the corporate world has been enhanced by my past experience as Manager of Public Affairs for Consolidated Edison Company of New York, Inc., the largest utility company in New York. With my Corporate Human Resources background, I was responsible for Recruitment & Staffing, Employee Relations and interpreting Corporate Policies & Procedures.

NSA is an extremely competitive Company that is dedicated to providing quality, reliable service to our clients. At National Staffing, we have a very basic approach to satisfying the requirements of our clients. We concentrate on meeting their needs, exactly. The people we make available are the most qualified professionals in the industry. They are helping our clients to compete in the ever- changing work environment. Finding people of such high caliber is a profession in itself--It is one we excel at. At National Staffing Agency, we believe the best measure of our growth is the long- term relationships we have built with our clients.

Employment opportunities come from our commitment to providing our clients with the best qualified candidates. Our extensive recruiting efforts are directed towards finding the finest professionals for your needs. Our mission has always been to recruit the best individuals for each one of our client companies. We hope to be your agency of choice.