SUMMARY OF SERVICES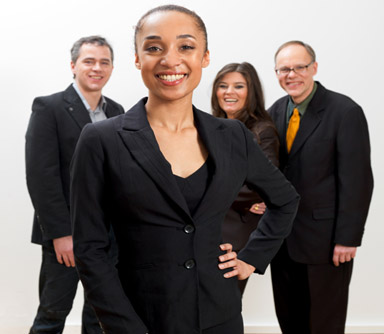 NSA provides the following services:

- Administration / Business Services
- Corporate Training
- Educational / Financial Workshops
- Event Planning
- Human Resources
- Image Consulting Services
- Master of Ceremony
- Recruitment & Staffing
- Speakers Bureau

IMAGE CONSULTING SERVICES

The ABC's of Image are Appearance, Behavior & Communication. Our Image Consultants will guide you and teach you how to enhance your image in the following areas:

Physical Appearance (Grooming, Wardrobe Planning & Management)

Behavior (Social Skills, Business Etiquette)

Communication Skills (Diction, Body Language)

Our Image Consultants work individually or in group sessions with clients advising them in these areas while helping them to project a professional image.





The Source for Image Professionals: Education, Experience, Excellence

RECRUITMENT & STAFFING SERVICES

We manage the Interview Process and prescreen our candidates before sending them to you. We discuss job preferences, achievements, experience and goals with the candidates, and evaluate their personalities, motivational preference, and other work-related attributes. Our Recruitment Specialists personally meet with each candidate to better understand their unique attributes and how they can best serve our clients. Focusing on contract and full-time, mid to senior level positions, we deliver solutions that are tailor-made to fit your unique requirements. We interact with the Human Resources department of our potential clients to get an understanding of their working environment and what their needs are so that we can focus on providing them with qualified talent. We usually request that our clients provide us with benefits information including insurance carriers, 401K Plan administrators, incentive programs, performance review and vacation policies as these are always good selling points in helping to attract candidates to the position.

SPEAKERS BUREAU

Our Speakers Bureau covers a wide range of speakers with experience ranging from Health & Wellness to Global Issues. We provide our clients with the perfect speaker to suit their budget, theme or audience.

We cater to the needs of our clients looking for speakers by matching the best possible speaker for the given situation. We represent Motivational Speakers, Business Speakers, Healthcare Speakers, Keynote Speakers, Speakers with expertise in global matters, just to name a few.